Having remote MySQL access can be advantageous for a variety of reasons. Remote hosts (different servers) can access your MySQL database using this function. For example, if you want to make the database available to a third party, such as a shopping cart application.
Find Remote MySQL Feature
Under the Databases section, look for and open the Remote MySQL® tool.

Allowing Remote Server Access to Your Databases

In the Host area, type the hostname or IP address. You can use your public IP address, to access the database from localhost. Alternatively, type a fully eligible domain name, such as www.jkucart.com, and then press Add Host.
Deleting Remote Server Access.
You can do the following to revoke previously granted access:

In the Manage Access Hosts list, find the hostname you want to drop and press Delete.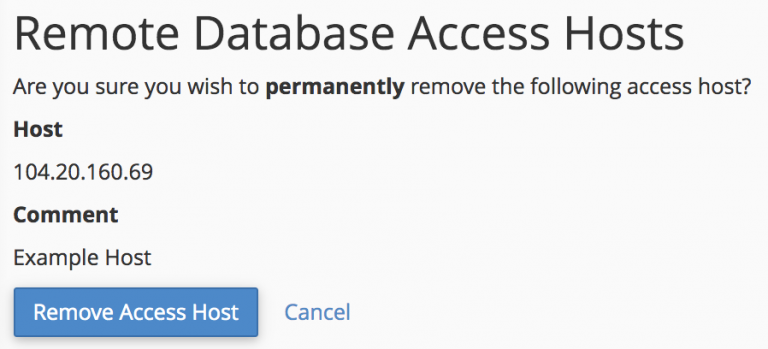 A confirmation window will appear, and all you have to do now is press Remove Access Host.
That's what there is to it. Remote access to your MySQL databases can be enabled and disabled with ease. Please don't grant permission to an unauthorised individual for security purposes.