The total amount of data in your account, including website files, MySQL databases, and e-mail addresses, is referred to as your disk space use.
When you hit 80 percent, 90 percent, 98 percent, or 100 percent disk use, cPanel will automatically give you disk space warnings to your e-mail address. In the Preferences section of cPanel, you can change your contact e-mail address.
Disk Space Use in a Nutshell
When you log into your cPanel, you'll see a brief rundown of your disk space use on the right hand side.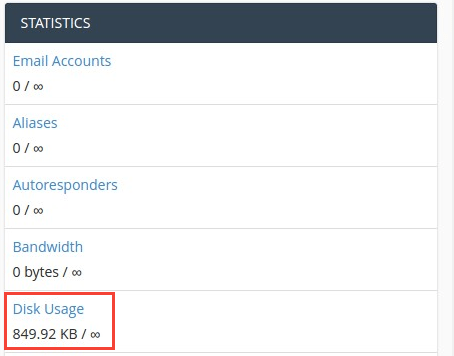 Statistic on Disk Space Use
Click the Disk Usage button in the Files section of your cPanel to see detailed information about your disk space usage.
Scroll down the list, then click the > sign to the left of each folder to enlarge it. This will inform you exactly how much disk space you have left.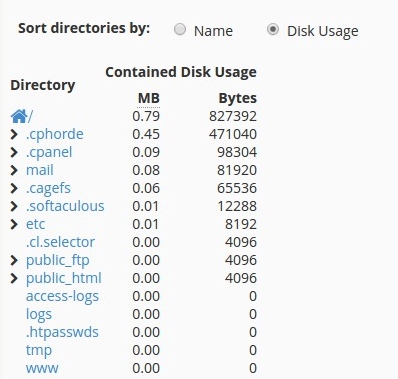 Click on the desired folder to open File Manager in your browser and delete any unwanted files.
Congratulations on figuring out how to verify your cPanel Disk Space Usage. It's helpful when you need to figure out what's causing you to exceed your disk space quota.